INGABIRE "Gift" (2005); #LPW2020, pre-A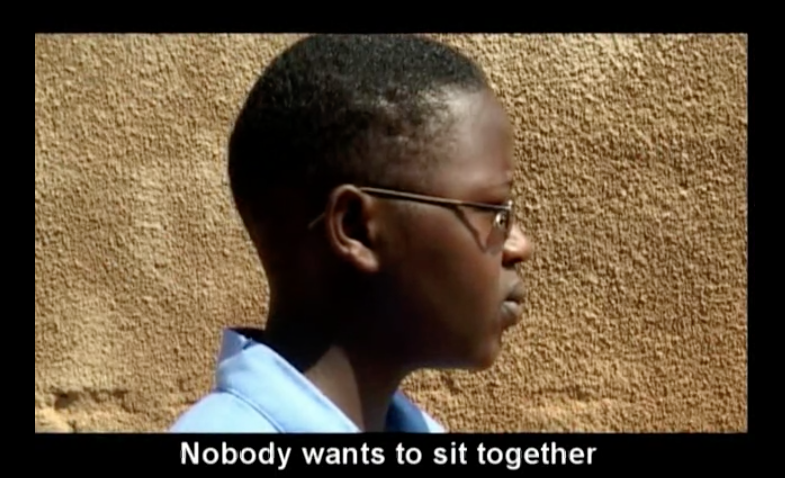 Watch: INGABIRE "Gift" (2005), by Jesse Hawkes.
For its first Rwandan Film Festival in 2005, the Rwanda Cinema Centre helped several young directors and groups of actors to make films on important issues in Rwanda. The film "Ingabire" was based on an original musical theatre piece that was created by a group of high school students at an HIV Prevention conference earlier in the year. It was based on true stories from their lives and lives of their friends. The film still resonates today. During a recent Global Youth Connect workshop, I showed this film and the participants insisted that "stigma against people living with HIV does not exist in Rwanda today." Little did they know that there was a GYC delegate from Rwanda standing in that room who didn't disclose their status among these peers for fear of stigma. Apologies for the subtitles, but we created it in two days, and English was not one of the key languages of the staff at that time. Rwanda has since shifted from French to English as its official second language of instruction in schools after Kinyarwanda, which is the language you hear in the film.
[*When I wrote the piece, remembering my first AIDS work, which proceeded to 'remember' all my HIV/AIDS work, I actually forgot an important episode, which is when I first met Jesse Hawkes in Kigali (Rwanda). Jesse was there working on a project he founded called Rwandans & Americans in Partnership Contre SIDA /RAPSIDA, and I was helping to start a film festival. I studied film and remembering first meeting Jesse in Rwanda, I can easily remember the excitement and momentum that took me all over the African continent researching 3rd Cinema when I was in my twenties. I helped make a young filmmakers workshop (in which INGABIRE featured) during the inaugural Rwanda Film Festival, an idea I co-created with Rwandan filmmaker and founder of the Rwandan Film Center, Eric Kabera after meeting at the Zanzibar film festival in 2003. Ahhhh … nostalgia. Fast forward to September 2016, I am reminded of the documentation of the last month of a year-long process, Cidade Queer in São Paulo, and the eponymous film it generated at the hands of filmmaker Danila Bustamante. Jesse Hawkes is helping to make an event for Love Positive Women in NYC on Feb. 9 called 'Bobó for [LUV] Iemanjá', which is a part of Luv 'til it Hurts celebration of Love Positive Women 2020. xo todd]