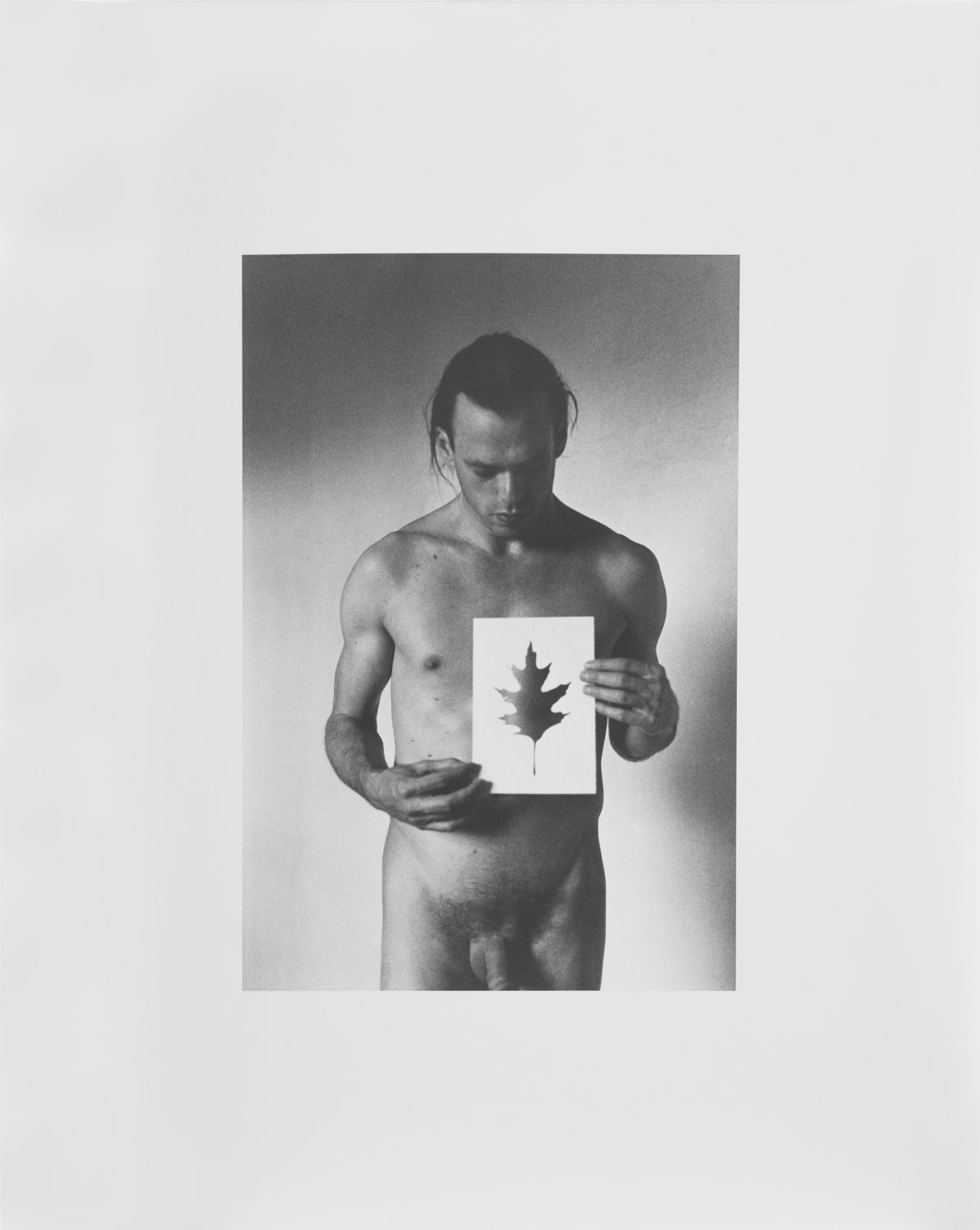 Eric Rhein
Communion with Oak (self-portrait)
1998, gelatin silver print, 20"x16"
I walk with the shadows
of the men I've known,
and loved, and tasted,
and feel, even still,
the warmth of their breath
against my skin.
Eric Rhein
1992
_____________________
Eric Rhein is an artist living and working in New York. He has exhibited widely in the United States and abroad, and has been reviewed in the New York Times, Huffington Post, ARTnews, Vanity Fair, and Art in America. He is included in the Smithsonian Archives of American Art's Visual Arts and the AIDS Epidemic: An Oral History Project. He is a founding member of Visual AIDS Archive Project, and more of his work can be found on his Artist+ Registry page.
Eric Rhein: Lifelines is the forthcoming, full-length book on his work, to be published by Institute 193. This monograph will feature a series of luminous photographs showing the artist with friends and lovers, in an era when intimacy and sensuality between queer men was as central to their wellbeing as any medicine.