The Launch Pad is a randomized series of new stories –some poems, some prose, some both. These works in progress imagine the Launch of Luv 'til It Hurts as a point of departure to consider the prospective, imagined and re-imagined legacies of the HIV/AIDS pandemic in some future time.
Poet, writer, activist, and conceptual artist Brad Walrond maintains Launch Pad as a column charting his growing participation in the Luv 'til it Hurts project over its two-year initial run. He is also the maker of Every Where Alien, a LUV coalition member.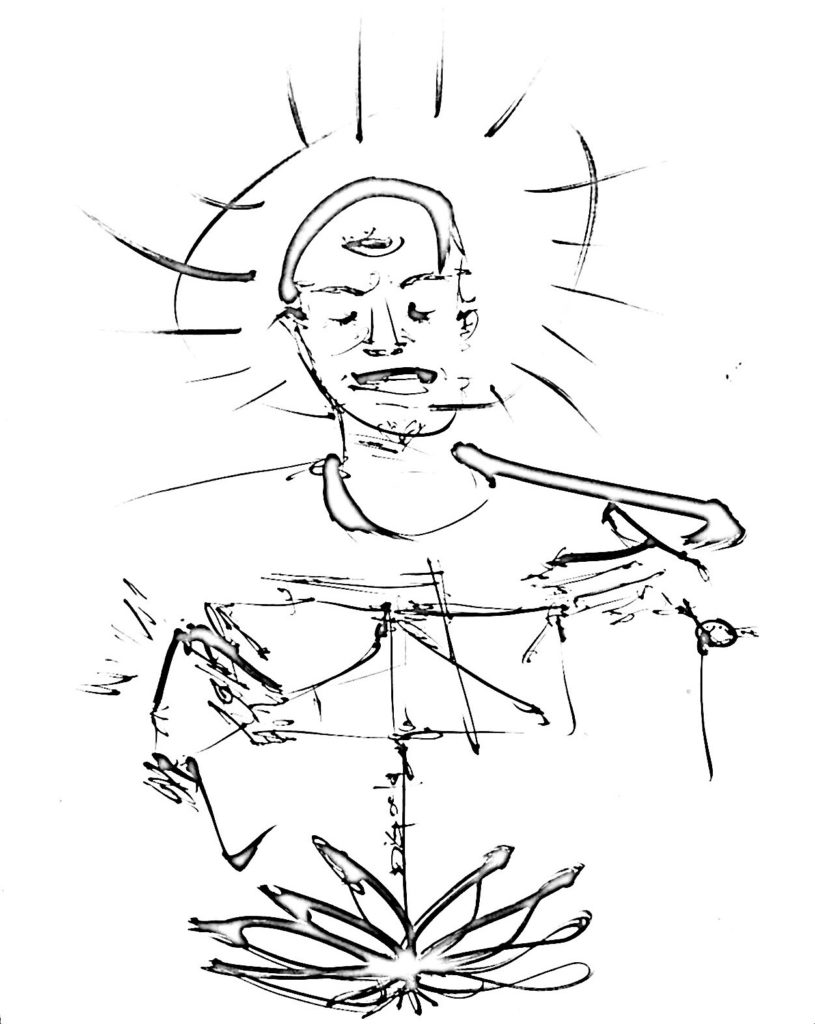 Brad's multi-disciplinary work explores the nexus between virtual reality, identity formation and human consciousness at the intersection of race, gender, sex, and desire. His first collection of poems and prose entitled: "Every Where Alien," will be published later this year by Moore Black Press. You can find out more at www.bradwalrond.com and follow him @bradwalrond on Facebook and Instagram.
Brad Walrond's debut collection Every Where Alien is published by Moore Black Press. The themes here explores the author's own black queer exploration of the world, domestic and abroad and how these experiences map onto the discovery of co-occurring and overlapping art and resistance movements among New York City's underground communities. Communities like the New Black Arts Movement, the New York Ballroom Scene, Black Rock Coalition, Underground house dance and music community, and the black queer political arts and activist movements that arose in response to racism, homophobia, transphobia, and the HIV/AIDS pandemic. Brad was born in Brooklyn, New York to first generation parents from Barbados. Brad began writing and performing at the age of 24 when commissioned to participate in a theatre production curated by Harry Belafonte. Brad soon became one of the foremost writers and performers of the 1990s Black Arts Movement centered in New York City. Brad aims with his work to provoke explorations of how we experience and are impacted by historical remembered and imagined time to encourage us to identify and piece together the common and conflicting threads of our human inheritance by amplifying and interrogating the great power and contradictions inherent to identity. Brad has collaborated with artists like Erykah Badu and Camille Brown & Dancers. Brad's first recording is a single Underneath the Metal on the breakout spoken word compilation album Eargasms: Crucial Poetics Vol. 1 featuring, among others, Abiodun Oyewole of the Last Poets, jessica Care moore, Mos Def aka Yasin Bey, and Saul Williams. His most recent track "fallopia" on Shelley Nicole's blakbüshe soon to be released I Am American album is produced by Vernon Reid. Brad's poetics and praxis has taken him across the country and as far as São Paulo, Brazil and Taipei, Taiwan.
Brad is also debuting 'da Boogie Down', a suite of poems, including: borinquen, contract work, closing doors
Could Be The Ballroom was always our Nuclear optionA rock scrabble bunker become a threshing floorHow we survived our Coldest War A Mother a Father an entire house full of babiestucked into mangers woven out of street corner filamentlimber enough to parent those of us: born with and with out parentswith and without islands begat…
Brainstorming in New York at the Goethe Institut [*From February 9-11, 2020, Luv 'til it Hurts was busy in NYC. LUV participated in Love Positive Women (a project by Jessica Lynn Whitbread) with a poetry and food-inspired event 'LUV YEMANJÁ'. Food and a series of handmade porcelain candles were offered by artist Thiago Gonçalves and…
See also: Luv 'Til It Hurts: the Launch, by Brad Walrond
Luv 'Til It Hurts was formally launched October 27, 2018 at the historic LGBTQ Center in New York City. In keeping with Luv 'til it Hurts stated mission, ''to be a porous container, it aspires to 'hold' people together long enough for essential introductions and exchange ideas'' for me at the time of this writing,…