Codename: Exquisite Corpse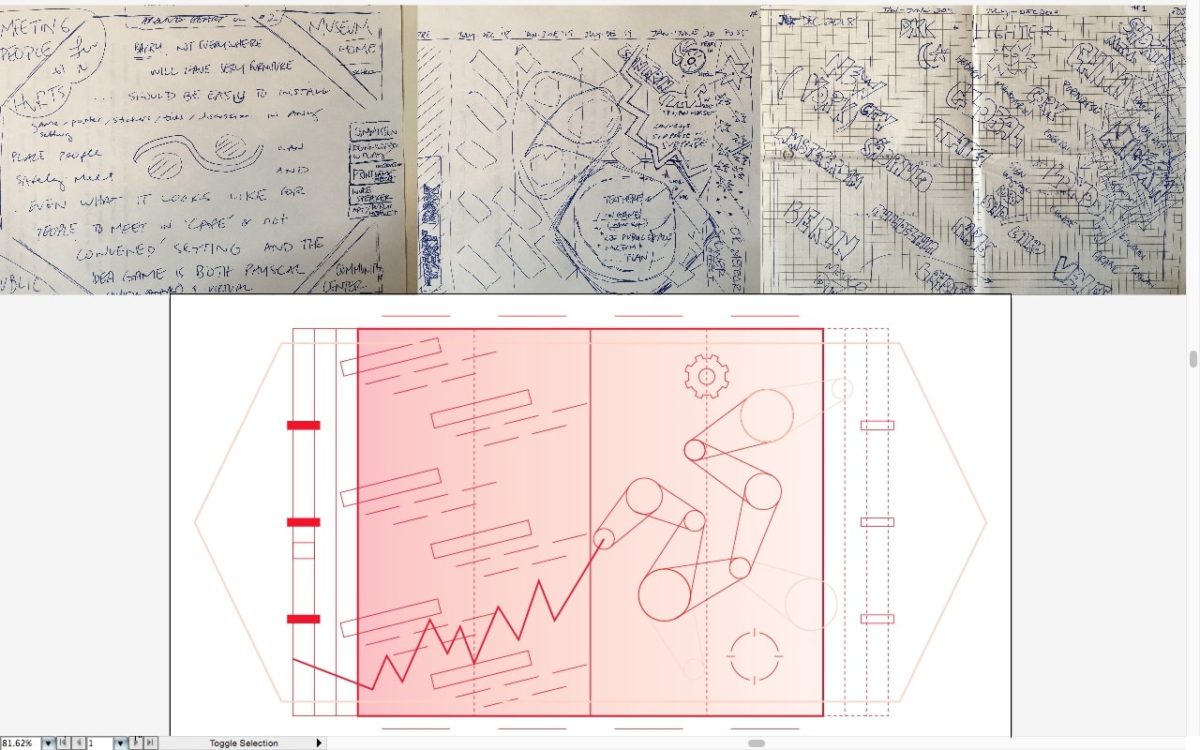 [*When the project began, I wrote a piece entitled Why Make an Open Work? where I used some borrowed 'game storming' graphics to show the chaos needed within a project before it comes to a point. This logic showed up again when Adham Bakry made LUV's first design elements (see image). While I don't imagine that an art exhibition is the only 'point' of LUV's two-year period of understanding, it does seem very compelling as we near the end of its initial two-year period. Codename: Exquisite Corpse! xo Todd]
***
Subject: Curatorial concept structure
1. cover: sexy image with title/names
2. LUV concept description with names (who does who)
3. curatorial concept as extension/natural consequence of LUV with list of artists treated as a pool to expand or choose from
4. exhibition concept: principles/overall technicalities
5. 2-3 pages of my sketches of the exhibition, can contain one page with references from my previously designed exhibitions
6. catalogue/Free mashup of most representative works
7. possibly a last page with a list of references (organizations/www), should be in the end to limit the amount of written words and content, so if someone is bored, doesnt have to read these or reads in another occasion!

Important: to include strong messages/shortlisting of important motives, eye-catching visual references, synergy motives (coming out from the status of artists, experiences of people involved, etc), telling about expandable/evolutive concept of the exhibition both in the choice of art. works/artists and in the set-up.

Voila!

Jakub Szczesny
SZCZ: www.szcz.com.pl