If I had a bit more time…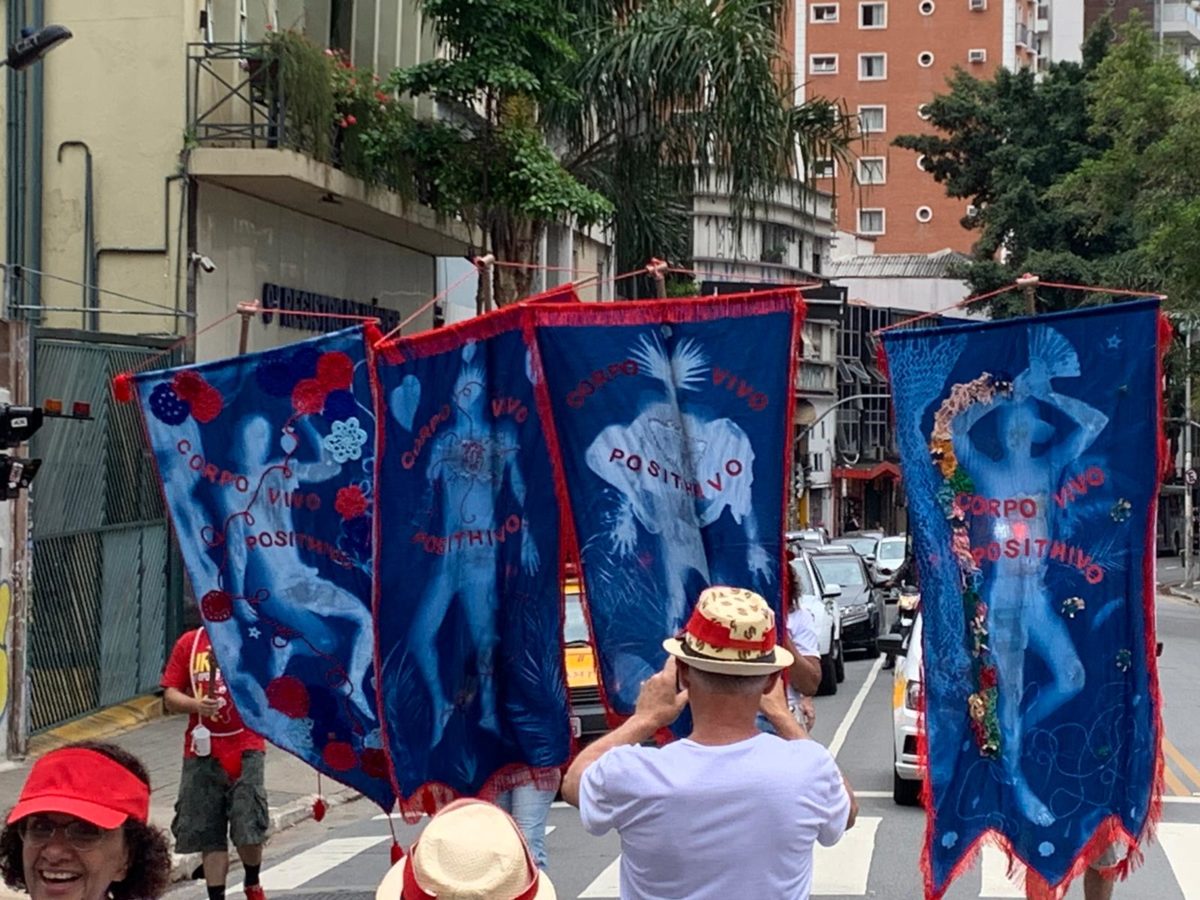 Image by Todd Lanier Lester 

In Why Make an 'Open Work'? I begin to discuss DURATION, and why a project like LUV would have an initial, formal (albeit arbitrary) two-year timeframe. 

Lately, I've been sifting through scraps of paper, contacts and ideas for articles. Luv 'til it Hurts is in the process of transforming itself into a new (and perhaps more concrete) form that will be fully explained by its forthcoming new site. Before I tie a bow on the 'red' (or archive) site, I wanted to reference a few of the ideas and contacts that come to mind as I look back on the past two years concentrated on HIV & stigma. For example, I remembered two pieces by Gian Spina, On Pedagogical Turns and the Use of Time (with Nikos Doulas) and Waiting for the After-Effects of Documenta 14 in Athens (with Jota Mombaça) I wanted to include. Some others are:

The image featured here is one I took at the São Paulo AIDS Day Walk (December 1 2019) of a project by Leandro Tupan that represents HIV+ bodies in cloth works and banners.

During the Somos process, I met members of COLETIVO GLEBA DO PÊSSEGO and saw their awesome short film Bonde about "three young black friends from the Heliópolis slum set out to seek refuge among the LGBT+ nightlife of downtown São Paulo." In fact, I went up to one of the stars at a dance party (in the 'downtown') to tell them how much I liked their work!

Similar to COLETIVO GLEBA DO PÊSSEGO, I had hoped to interview Mexican artist Manuel Solano and Brazilian artist Mavi Veloso for the 'red' site as well. I hope to get to talk to them soon, and there are some great texts with them both in Ted Kerr's WHAT YOU DON'T KNOW ABOUT AIDS COULD FILL A MUSEUM Curatorial ethics and the ongoing epidemic in the 21st Century, Issue #42 of ON CURATING.
 
The HIV Justice Network is a global information and advocacy hub for individuals and organisations working to end the inappropriate use of the criminal law to regulate and punish people living with HIV. Their site is great, and the best idea I have to honor them is to make them an honorary member of the LUV coalition. If they want it, THEY GOT IT! Thanks for your work HIV Justice Network!!