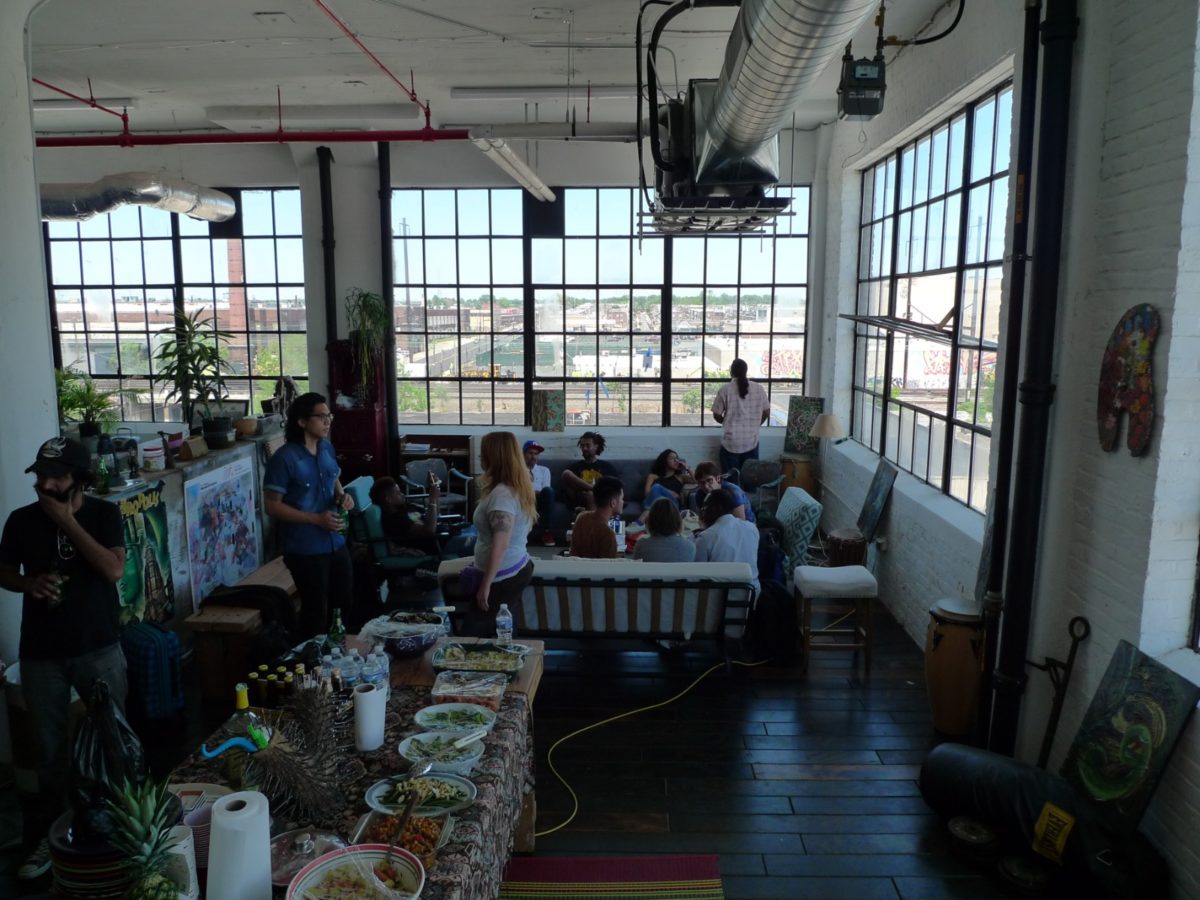 Image by Sebastien Sanz de Santamaria
In January 2018 and speaking on freeDimensional, I was invited to give a co-keynote address on day two of the 10th Anniversary Celebration of the Centre for Applied Human Rights @ York University [see download]. And while I now realize the 'second day' programme (of thinkers from the art camp vs. the human rights camp) is not included in the 'one day' online history of this two-day event, this was the first time I mentioned being HIV+ from any type of stage, podium, pulpit, soapbox and/or dais. This is indeed where I first met Professor Maggie O'Neill. 

On the same trip, I went to Berlin and stayed with friends Julia and Bakri. I told them about the first idea for Luv 'til it Hurts, an uncharted project that did not yet even have a name. And, boasted that if I knew someone who could get me to Sir Elton John, I would know what to do next. As the words came out of my mouth, I realized that I knew this person already, a philanthropy figure in NYC. I drafted an email to him on the flight home. It was meant as a 'soft approach' and so I didn't ask for an intro to Elton (not yet). The philanthropy figure's response included $50k USD for beginning my experiment. This is when I decided to 'include' Luv 'til it Hurts as the third project in a 'series' of multistakeholder, rights-focused, durational works that began with freeDimensional and Lanchonete.org. 

With these resources, Luv 'til it Hurts took shape, and in July launched 'officially' at the 2018 International AIDS Conference in partnership with Taiwanese artist Kairon Liu and his project Humans as Hosts. This date set the opening 'bookend' in mid-2018, and I personally decided to make the project for two years (at first), thereby 'bookending' the project's uncharted phase at the end June 2020. COVID-19 offered a major 'bump in the road', and yet here we are rolling-to-a-stop–refueling–and not so far off the forecasted mark. 

Before its official launch, the nascent LUV project was invited as special guests to a community gathering on HIV in Philadelphia by the Amber Art & Design collective. The May 24th programme [see download] was originally slated for the Hatfield House in the Strawberry Mansion area in which the collective works. When we arrived in Philadelphia we were told that the venue had changed to Amber's studio (which was great), and that we would take a tour/ hang out on the porch of Hatfield House later at the end of the day. We learned that the theme of HIV had been enough to get our original programme bumped from the historic venue by some cautious board members. One of the most memorable details from the May 24th event, is the 'fish banquet' that Leticia (a friend of Sidd Joag visiting from NYC) prepared for our lunchtime discussion (See featured photo).
 
In August 2018, LUV created a second annual exchange between Ballroom leaders from São Paulo and NYC, with House of Zion-Brasil and Coletivo Amem members attending NYC's Black Pride and the HouseLivesMatter convening. Residency Unlimited, which was our fiscal sponsor for the Ford Foundation grant provided to us by Darren Walker, hosted a meeting of Brad Walrond, Flip Couto, Felix Pimenta, Kairon Liu, Malaya Mañacop, Sebastien Sanz de Santamaria and others on August 20th [see download]. Both the May 24th and August 20th meetings were introductions. At this point I had only given the project a theme (HIV + stigma), duration (approximately 2 years), and name (Luv 'til it Hurts). I wanted to ask peers: Is it necessary? What can it do? & Does a whimsical specificity for its timeframe and particular 'end goal' (of engaging the Elton John AIDS Foundation with a unique idea) detract from its potential to attract co-makers?

From this August 2018 meeting, a January 2019 visit to São Paulo by Brad Walrond and Pony Zion co-hosted by LUV, Coletivo Amem, House of Zion-Brasil, Esponja and HouseLivesMatter when both Brad and Pony participated in the 3rd annual Vera Verão ball.

In the meantime LUV collaborated with Coletivo Amem, VisualAIDS, Esponja and Coletivos Coletores on a December 1 2018 World AIDS Day event. And right after the visit of Iconic Legend Pony Zion (Father of the House of Zion-international) to São Paulo (Jan. 2019), LUV hosted Legend Monster LaBeija during Carnival (Feb. 2019), a residency we co-made with Esponja, Casa1, Casa do Povo, Casa Florescer, Coletivo Arouchianos, etc.

In February 2019, LUV partnered with Love Positive Women, a 14 day annual holiday made by artist Jessica Lynn Whitbread for poz women … and partnered again for a second time with Love Positive Women in February 2020. See online content from both years HERE. The February 9th Bobó for Yemanjá event in NYC with Thiago Correia Gonçalves (another 'fish banquet') is another favorite LUV memory!

A lot of things happened over the first couple years of LUV, and these are some details that haven't yet been highlighted on the RED site.